BACK PORCH @ THE BART CONCERT #1, FREE
FEATURING BRIAN JUST
JUNE 17TH, 7PM
BACK YARD OF THE BARTHOLOMEW HOUSE 

Our summer outdoor concert series kicks off with celebrated singer/songwriter Brian Just on June 17th. Brian's songs have been featured on the Choo Choo Bob Show, the World Folk Collection (2009), 89.3 the Current Local Live Album 2012, his song "Duluth" was featured in the documentary Raising Sparrows (2010) and his song "Electric" was featured on the Netflix original Television show Hemlock Grove (2014). Please bring a lawn chair. Tips welcome and donations accepted!
More about Brian at http://www.brianjust.com
OLD TIME BASEBALL
SATURDAY, July 11, 1 pm, LYNDALE FIELD AT 69TH AND LYNDALE, FREE

We are excited to welcome back the Quicksteps of the Vintage Base Ball Association. Clad in 1860-style uniforms and using authentic reproductions of 1860 equipment, the quicksteps have played over 160 matches in 17 seasons in five states. The Quicksteps show base ball (two words in 1860) as it was played in the milestone year of 1860, when a uniform code of rules and practices was first in use and when play had spread throughout the nation.
BACK PORCH AT THE BART
Wednesday, July 15th at 7 pm, 6901 Lyndale Avenue, FREE
Come enjoy an outdoor concert at the back yard of the historic Bartholomew House! Bring a chair or blanket and relax to the music of Katy Vernon, our guest musician. The event is free, but tips and donations are encouraged!
Katy Vernon is a Minneapolis / St. Paul based singer songwriter. She grew up in London, England and has been writing and singing as long as she can remember. It's been the way she can get out some pretty serious personal notes about the loss of both her mother and father when she was a child.
In 2010 Katy picked up a ukulele and this led to a whole new direction for her writing and performing. This was a turning point after a lengthy break from performing while she started a family. It was also the beginning of her embrace of taking the central role in a band as more than a vocalist. Learning how to play a new instrument and performing solo re-charged her in every way.
Katy's heartfelt lyrics add a weight and poignancy to this happy little instrument. "I'm a singer of sad songs on a happy instrument." Learn more about her at http://katyvernon.com/
ANTIQUES APPRAISED AT GRAMERCY
SATURDAY, JULY 25th, 10 am – 1 pm, 6711 LAKE SHORE DRIVE RICHFIELD

The Treasures Uncovered (TM) experts come to Gramercy Park Cooperative in Richfield to educate and entertain! Bring up to 2 items for appraisals. All proceeds benefit the Richfield Historical Society. The event is open to the public. To register, mail your check, payable to the Richfield Historical Society, to Gramercy Park Cooperative, 6711 Lake Shore Drive, Richfield, MN 55423. Deadline is July 20th.
Note: We expect a huge response to this opportunity, so your registration is required. Due to time limitations, appraisers cannot review dolls, wristwatches, jewelry, or firearms. Please bring items you can safely carry yourself. Those who want to come and watch may reserve a seat by calling 612-861-1378. Refreshements will be provided. The Gramercy Park Cooperative at Lake Shore Drive in Richfield is proud to sponsor this event.
RHS AT THE RICHFIELD FARMERS' MARKET
SATURDAY, AUGUST 15TH AT 9 am – noon, 64th St. and PORTLAND, FREE
Come to the Farmer's market for fresh local foods and visit our booth! Come play a game of choose your adventure based on Richfield History.
BACK PORCH AT THE BART
Wednesday, AUGUST 19th at 7 pm, 6901 Lyndale Avenue, FREE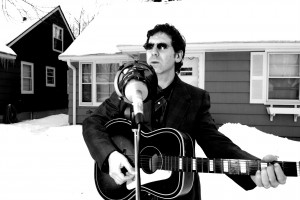 RHS ends the Back Porch season with a veteran of the Twin Cities local music scene. Dan Israel is an acclaimed roots-pop singer-songwriter who has released 12 albums and earned a 4-star review from the UK's Uncut magazine and has garnered great press nationwide. Israel was named Songwriter of the Year in the 2006 Minnesota Music Awards. Find out more about Dan at www.danisraelmusic.com.
6901 Lyndale Avenue S. | Richfield, MN 55423 | 612-798-6140