One richfield family waged a final but determined campaign in a long-running Minneapolis-Richfield contest – the takeover of Richfield land by Minneapolis business leaders to create Wold-Chamberlain Airport, later Minneapolis-St. Paul International.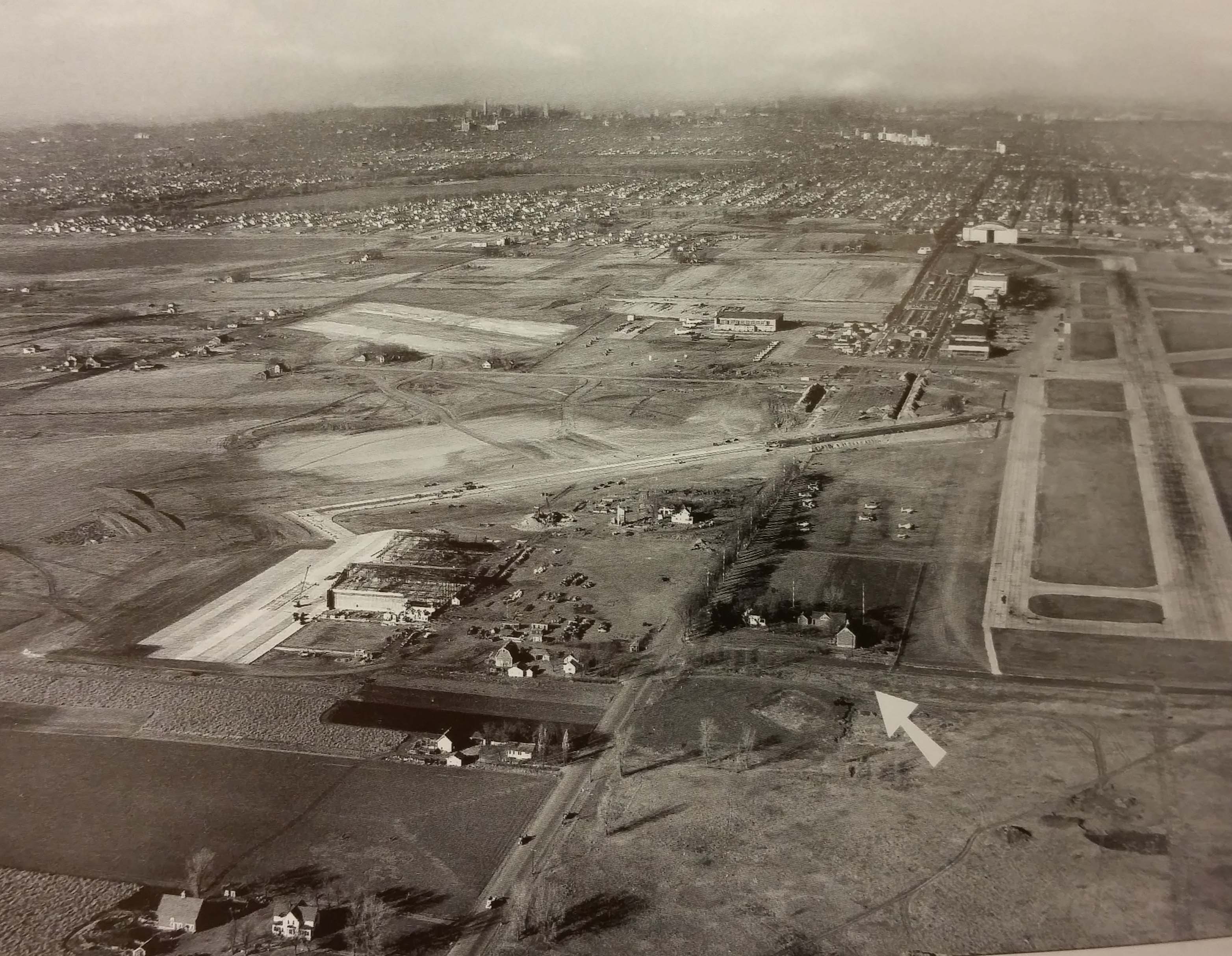 Purists might argue that Gus and Lottie Hohag's last stand was really against the Metropolitan Airports Commission. but to Richfield citizens with long memories, the Hohags were standing up against the power of Minneapolis.
Gus and Lottie, who farmed on 70th Street and 34th Avenue South, dealt with airport issues for much foe their adult lives. Gus purchased the site of the bankrupt Twin Cities Auto Speedway during a 1917 sheriff's sale. He held it until November 1918, when Minneapolis business interests bought the land for $56,300.
The Hohags continued to hold onto their farm as the airport grew toward them. In 1949 the Metropolitan Airports Commission (MAC) wanted their property, but they refused to move. MAC suggested a compromise. "They said my wife and I could stay here until we died, " chuckled Gus in 1960, "Well we're still going strong, both of us are 85 and staring right back at the planes." Gus died in 1961. Lottie died nine years later at the age of 92 in 1970.